Green Building/Remodeling
Published on July 28th, 2009 | by Reenita Malhotra
6
The Empire State Building Goes Green
It's not just the people in America who are becoming energy efficient. Some of America's most well known buildings are making the transition to green living. It's probably just as well – the iconic structures of America, after all, set the example not just for the country, but for the rest of the world!
America.gov tells us that the nation is adapting to the environmental challenges of tomorrow, by renovating even its most iconic building — the Empire State Building. The historic landmark is undergoing a range of energy-saving technology upgrades to make it 40 percent more efficient.
Green "retrofit" projects such as this one, are proving to be an example for young architects in training. Architecture professor Walter Grondzik (of Ball State University in Muncie, Indiana) told America.gov
"while academic programs tend to focus on designing new buildings that are sustainable from the start, "a lot of practitioners are aware of retrofitting as a potential growth industry."
Watch this video to learn more about the greening of the Empire State Building.
httpv://www.youtube.com/watch?v=QKnxDcIUfdYhttp://greenlivingideas.com
MAKE SOLAR WORK FOR YOU!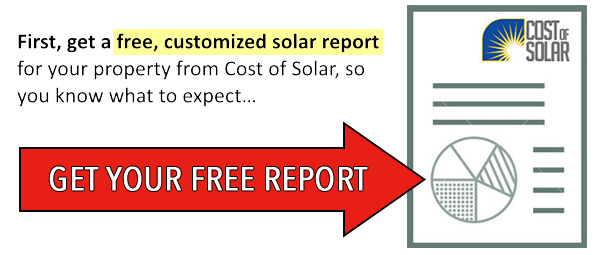 Next, use your Solar Report to get the best quote!